R. KELLY: Complains Not Enough Conjugal Visits
TeeRoy's 2 Cents:
When will R.Kelly learn that #TimesUp ?
His court date was set for May of 2020. Six more months in prison before he sits before a jury of his peers.
Chicago prosecutors want to try him for child pornography, criminal sexual activity with a minor and conspiracy to obstruct justice.
Because of his ChoMo status, they initially placed R.Kelly in solitary confinement.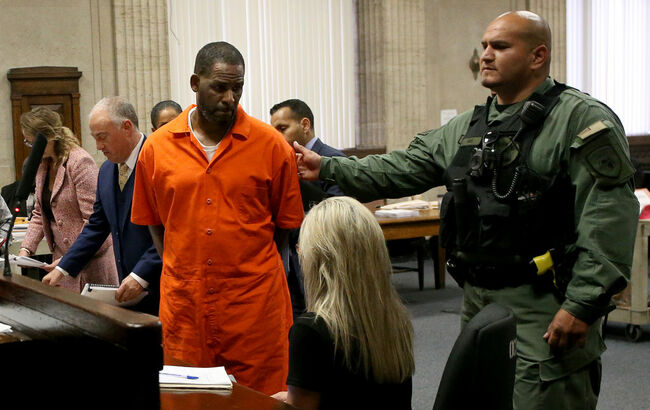 Yesterday, a New York judge denied R.Kelly's request to be released on bail.
The accused sex trafficker pleaded this week that being behind bars until trial was unfairly strict. The prison rules allow inmates conjugal visits by one person at a time. R.Kelly argued that he had two live-in girlfriends and both should be allowed to see him.
His attorney told the judge, "Although he has lived with two lady friends, only one of them is allowed to be on his visiting list. That is not right."
Prosecutors convinced the judge that R.Kelly is a possible flight risk. They fear he would skip bond and jet to Dubai with his two girlfriends. (Chicago Tribune)

T-Roy
Want to know more about T-Roy? Get their official bio, social pages & articles on iHeartRadio!
Read more